petite selection d'albums pour adoucir les moeurs ou l'inverse, selon votre état d'esprit.
il ya de tout et rien n'est classé
du postcore cotoie du psyché, du postrock du drone, de l'électro du mathrock
donc vous êtes forcé de trouver votre bonheur (dans le cas contraire, désolé...)


NB: soit on clique sur la pochette pour accéder à l'album
soit comme d'habitude "----> cest ici que ça se passe <----"
ISIS


Isis est un groupe de post-hardcore basé en Californie à Los Angeles et originaire de Boston dans le Massachusetts. On leur attribue communément l'étiquette de doom metal, sludge metal, metal expérimental.
Isis est aujourd'hui célèbre grâce à Hydra Head Records, un label indépendant, fondé par le chanteur du groupe, Aaron Turner, en 1993.
Il fait partie des groupes qui ont su forger leur propre son, que l'on reconnaît rien qu'à l'écoute et qui ne se limitent pas qu'à la banale appellation de metal.
Le groupe produit une musique mélodique, pensante avec son lot de passages atmosphériques.
Ils sont notamment influencés par des groupes comme Neurosis, Melvins, Godflesh ou encore Tool.


Oceanic (2002)




This album truly needs no introduction past the title of the record. This album is Oceanic. If you need more of a description you should go to Pitchfork who gave it an unprecedented 9.1, but trust me, my description is all you need.


Celestial (2001)




I'll spare you a description saying this album is Celestial (though it is) and go one step further and say that this is the sound of all primal universal energy, expanding and contracting and finally, space folding in on itself. This is a beast of an album that defies description. If all youve heard was Panopticon or Oceanic, you are not prepared for this. While lacking some of the post rock inventiveness that Oceanic perfected, it makes up for it with tribal pulsing and crunching. An extremely visceral album.


Mosquito Control (1998)




Their first output (minus the demo that was previously released) is the most primitive of their recorded output but also, in the same nature of their first full length Celestial, it has a way of punching you in the gut and knocking you over the head. This definitely treads into the "extreme" side of their work as there is little post rock/ shoegazer tendencies and Aaron Turner bellows like he has just awoken from an eternal slumber in a volcano. The music fittingly follows suit and will certainly have you gasping for air, and of course reaching for the repeat button. Or if you are like me, you will quickly throw on Celestial and continue the journey.


The Red Sea (1998)

Panopticon (2004)


----> cest ici que ça se passe <----
/////


BORIS


Boris is a Japanese band, known to regularly switch musical genres between albums. Genres the band have played so far include drone, stoner rock, psychedelic rock, noise, ambient, sludge, post-rock, and straightforward rock music.

* Atsuo - drums and backing vocals (formerly lead vocals)
* Wata - guitars, vocals (on 2006 release, Rainbow)
* Takeshi - bass, guitars and vocals



Amplifier Worship

----> cest ici que ça se passe <----
Flood
----> cest ici que ça se passe <----
Heavy Rocks
----> cest ici que ça se passe <----
Vein - Version 1
----> cest ici que ça se passe <----

Vein - Version 2
----> cest ici que ça se passe <----



/////


Buried at Sea - Migration


----> cest ici que ça se passe <----

This album will most likely be the heaviest thing released this year. Buried at Sea's doom dirge is so thick, it will leave your jaw on the floor. This album is not for the weak of heart. It is filled with pure hatred. These 3 songs move at a snail's pace and I challenge any of you Southern Lord fanatics to tell me this ain't the heaviest shit around. This band is recommended if you like: Burning Witch, Khanate, Sunn0))), Neurosis, dot(.), Pelican, and Unearthly Trance. In other words, the heaviest of the heavies. All songs 10 plus minutes in length unfold slowly to envelope your mind and body.



Buried At Sea - She Lived For Others But Died For Us


----> cest ici que ça se passe <----


////


Hyatari - The Light Carriers

If Sunn O))) and Godflesh had children, not only would they be ugly deformed little bastards, but they would probably sound like Hyatari. Slow, dirge like waves of distended and distorted sound of tectonic scale lurch and grind over each other becoming at once formless yet monolithic. At times the album reminds me of the ebb and tides of the cold, cold universe in all its ugly, unpolished glory. The whole record plays as one song and flows quite nicely together. Most of the guitar tones would make any fan of Sunn O))) an instant devotee, but the clincher here is the addition of the drum machine and the use of actual riffs. This is also where the Godflesh comparisons are wrought. Akin to something like Godflesh on horse tranqulizers, this album is a sonic beast to be administered daily throughout the week.

////


Mouth Of The Architect - The Ties That Blind

----> cest ici que ça se passe <----


Mouth of the Architect is an American atmospheric sludge metal band.

Jason Watkins – vocals, keyboards, samples

Gregory Lahm – guitar, vocals

Dave Mann – drums

Dan Wilburn – guitar

////
Tides - Resurface

----> cest ici que ça se passe <----



////


Battles
is an American math rock band. Following a string of EPs, the band released their debut LP on the Warp Records label in February 2006. The album is a compilation of their increasingly hard-to-find early releases. The group's lineup is composed of well-known musicians, including ex-Helmet drummer John Stanier, ex-Don Caballero guitarist Ian Williams, ex-Lynx guitarist Dave Konopka, and Tyondai Braxton (son of Avantgarde Jazz musician Anthony Braxton), who also plays guitar and keyboard and creates live voice samples.

According to a news item on Pitchfork a new album Mirrored, recorded at Machines With Magnets, will be released on 15 May 2007. This release will be preceded by the single "Atlas" from the album becoming available on 2 April 2007.


John Stanier – drums

Ian Williams – guitar, keyboards

Tyondai Braxton - guitar, keyboards, voice

Dave Konopka – guitar, bass
Battles - EP C
----> cest ici que ça se passe <----


Battles - B[EP]
----> cest ici que ça se passe <----

Battles - Mirrored (2007)

----> cest ici que ça se passe <----


/////


OXES
(Born August 16, 1999) are a Baltimore instrumental rock band. Its members are part of what's known as "the Baltimore Rowdy Collective" who stage practical jokes usually involving a confrontational and outlandish racket in public places. These happenings are comparable to the Lettrist Scandals and Luther Blissett.

Their music has been called math rock or post punk but they haven't been known to subscribe to any genre. However all of their recordings and shows are instrumental.

In all of the bands early performances Marc Miller (guitar), Natalio Fowler (guitar) both stood on large black boxes (or pedestals) towering over the audiences (a nod to the superiority complexes of rock bands). The guitarists would occasionally step down from the boxes to walk into the audience and stand in front of individuals in the crowd (while still playing) attempting to make them feel uncomfortable. This was later aided by the much self-publicised acquisition of wireless guitars. Christopher Freeland (drums) would intermittenly get up from his set and barge around the stage, mumbling incoherent babble, only to sit back down and lunge into another song. The two guitarists, Marc Miller and Nat Fowler, are noted for having the birthdates of Jimi Hendrix's birth and death dates, respectively.

While the band retained its use of the large black boxes and wireless guitars, its later shows were marked by lesser accepted ideas of showmanship. However they still maintain a certain level of audacious and silly stage presence. After their 2002 SXSW performance, Entertainment Weekly named them the "Blue Man Group of rock."

Oxxxes
Download


/////


Nadja
is a Toronto, Canada duo that has already established themselves through a series of CDR releases as well as their recent debut CD on Alien8 Recordings. Bodycage is a re-release of a limited CDR from 2005. Their sound is firmly based in ambient electronics and a masterfully programmed drum machine.


Nadja - Bodycage
Download


/////


Om

is a duo formed by the rhythm section of the disbanded stoner metal band Sleep, Al Cisneros on vocals and bass and Chris Hakius on drums. Their music is similar in structure to Tibetan chanting and is rich in rhythm and melody. Their music and lyrics lift off at the beginning and slowly mutate giving a feeling of evolution inside each song.

* Al Cisneros - Bass, Vocals
* Chris Hakius - Drums
Variations on a Theme
Download


/////


The French noise/doom outfit
Monarch
present 3 new songs on this new 2xcd co released by Solitude, Throne, Chim?re and Ninja Tuning. Almost 90 minutes of crushing metal for fans of Khanate, Burning Witch and Corrupted.


Monarch - S/T

Download


/////


The Ocean

: Robin Staps (guitar, programming); Jonathan Heine (bass guitar).
The Swedish metal band the Ocean's ambitious collection of intense, monolithic music is made more user-friendly by the inclusion of a half-dozen guest vocalists, including the former Coalesce singer Sean Ingram and Converge's Nate Newton.

Aeolian

Fogdiver '2003 + Islands-Tides '2001
Fluxion


/////


Orthodox

is a Spannish experimental post-hardcore band



http://www.myspace.com/orthodoxband


Gran poder
Download


/////


Grails
are an American instrumental rock band from Portland, Oregon. Their sound brings to mind bands like Dirty Three, Godspeed You! Black Emperor, Faust, Gong and Pink Floyd.


Burden of Hope
Download




/////


Acid Mothers Temple
is a Japanese psychedelic band founded in 1995 led by guitarist Kawabata Makot.

Download

/////


65 days of static

(also known by the abbreviations 65dos, 65days, or simply 65) are an instrumental math rock and post-rock band from Sheffield, England. Their debut album, The Fall of Math, was released to critical acclaim and they have released a second album, One Time for All Time, which has been well received.

The band intersperses heavy, progressive, guitar-driven instrumental sections with live drums and off-beat sampled drums akin to those of Aphex Twin. Their albums, as a result, maintain a distinctively gritty, almost industrial feel.


One Time For All Time

Download




/////



Sleep
was an influential band from San Jose, California which played a fusion of Stoner metal and Doom metal.


Holy Mountain

Download
Dopesmoker

Download




/////


Pelican
is a four-piece instrumental band hailing from Chicago, Illinois who have since relocated to Los Angeles. The band is known for its dense combinations of different melodies and extended track lengths. Their distinctive sound draws from doom metal as well as post-rock and many other influences, making them exemplary proponents of post-metal. They are signed to Hydra Head Records, which is owned and operated by Aaron Turner of Isis. Larry Herweg, Trevor de Brauw, and Laurent Lebec also make up three-quarters of the band Tusk.


City of Echoes

Download

/////


Godspeed You! Black Emperor
is a Canadian post-rock band based in Montreal, Quebec.

Formed in 1994, the ensemble has been quite influential in its genre, with bands from as far as Hong Kong and Singapore citing them as influences in their musical work. Working on a near orchestral scale, the nine-piece group has been known to create wide dynamic ranges, unique use of instrumentation and sounds, large songs that are composed almost classically with multiple movements within themselves, and engrossing use of art and visuals in both their album packaging and live performances. They are currently on an indefinite hiatus, as members of the band are busy with many other projects.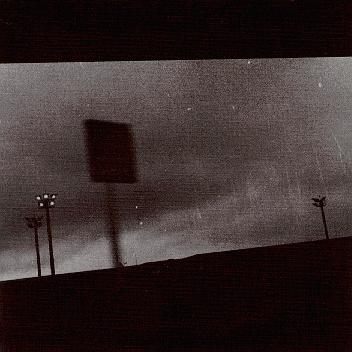 f#a# (infinity) - 1997
(Origin of the record title - The final track [on vinyl version] is a locked groove. The album's title is technically F Sharp, A Sharp, Infinity, a reference to the keys in which each side begins and to the endless loop at the end.)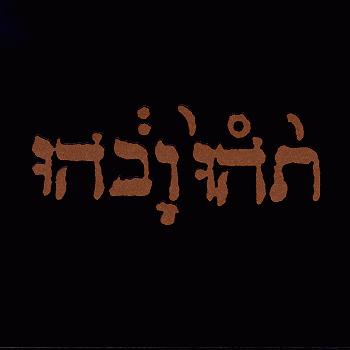 Slow Riot for New Zero Kanada - 1999
(Origin of record title - The front of the album contains Hebrew characters, in transliterated form, "
tohu va vohu
". This phrase is used in Genesis 1:1-2, and means loosely "without form, and void." It refers to the shape of the universe before it was given form and order. The dots and dashes above the letters are called trope. They dictate the tune and intonation and are found in the Torah as well as the rest of the Hebrew bible. The back of the album contains a diagram with instructions in Italian on how to make a molotov cocktail.)


Lift Your Skinny Fists Like Antennas To Heaven - 2000
(Also known as: Levez Vos Skinny Fists Comme Antennas to Heaven)

There is nothing I can say to do justice to this incredible band. You must take the time to digest each album on its own time. Godspeed You! Black Emperor are some of the most evocative musicians in recent times. They use a combination of rock, classical and prog along with field recordings of poets and secutiry warnings and many others to create sweeping landscapes of post-apocalyptic instrumental rock. Their music is definitely some of the most relevant music to come out in our extremely messed up political times. I wish I could say or do more to describe this band, but you will have to do the legwork (earwork?) yourself on this one and have a listen. Each album is a full continuous idea, broken up into sections, or movements, as it were, like a classical music piece, which they often resemble. You will be taken up to the sky, you will be taken down into the depths, you will see what you dont want to and you will be given glimmers of hope in between. You will not be the same again. Music like this is beyond words, it enters the realm of the mystical and the spiritual.



////


V/A -
A Four Way Stop

(Tintoretto, Managra, Insidious, Hero of a 100 fights)

Download